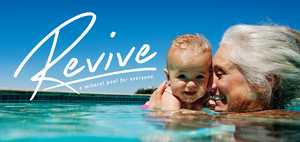 Update regarding Zodiac vs Revive Minerals
Unfortunately the press release sent out last week regarding Evolve's alleged infringement with Revive was neither fully accurate nor comprehensive, and I have summarised additional facts below:
1. Importantly Poolrite is not required to remove our Revive Product from market, we have 90 days to sell through our current stocks, and given we can hardly keep up with demand for our Revive products due to huge market demand we will have no issue selling through stock. We have already tweaked our mix and all new product manufactured is to the new spec.
2. Evolve never admitted infringement and the Deed was made without any admissions of liability in respect of the acknowledgements and the Proceedings.
3. We reached an amicable settlement with a royalty free license to freely sell our new Revive Mineral formula.
4. Also, and very importantly, Zodiac agreed that it would not issue proceedings against any customers or users of the Revive Original Formula Products or the Revive New Formula. So our customers are free to stock and sell the Revive product, and I hope they proudly get on the front foot as one of only two products containing magnesium blends that can be freely sold into the marketplace without fear of any legal issues.
Most importantly Evolve's Revive mineral is now the only like product on the market that doesn't infringe Zodiacs patents and we understand that Zodiac are now on a mission to tackle any infringing product, which will seriously disrupt the market. This means Revive has a very strong and valuable position in the marketplace as Evolve is free to sell as much Revive as the market demands, free of any patent infringement whatsoever. We can't say the same for anyone else.
If anyone requires any further info please contact Evolve directly and we are more than happy to help answer any questions you may have.
Ty Hermans - Managing Director of the Evolve Group
---